La flandre, son architecture, ses canaux, son bord de mer et ses vélos
The flanders, its architecture, its canals, its seaside and its bicycles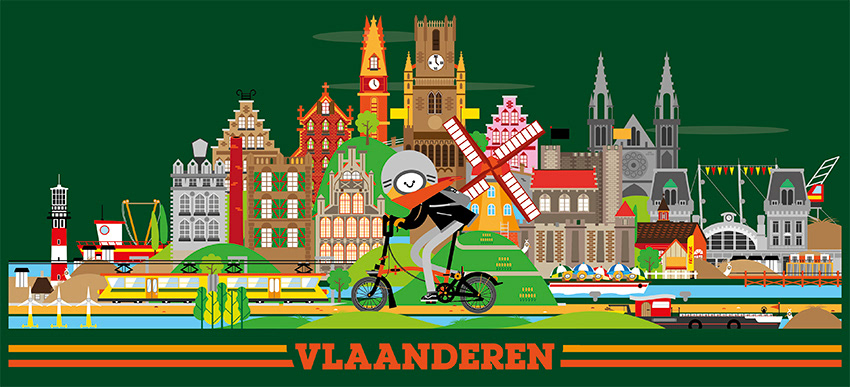 Disponible à l'impression, uniquement l'illustration centrale "Vlaanderen" ou le triptyque. En 40x50cm ou 50x70cm sur papier mat lisse ou sur papier d'art texturé. Limitée à 30 exemplaires. Informations sur demande.
Available for printing, only the central illustration "Vlaanderen" or the triptych. In 40x50cm or 50x70cm on smooth matt paper or textured art paper. Limited to 30 copies.
Information on request.