Les voitures, les routes encombrées, les parking plein à craquer,
du stress et de l'essence gaspillée.
2018 je grimpe sur mon vélo pour les trajets courts et je m'en porte pas plus mal.


Cars, crowded roads, crowded parking, stress and wasted gas.
2018 I climb on my bike for short trips and I'm not worse off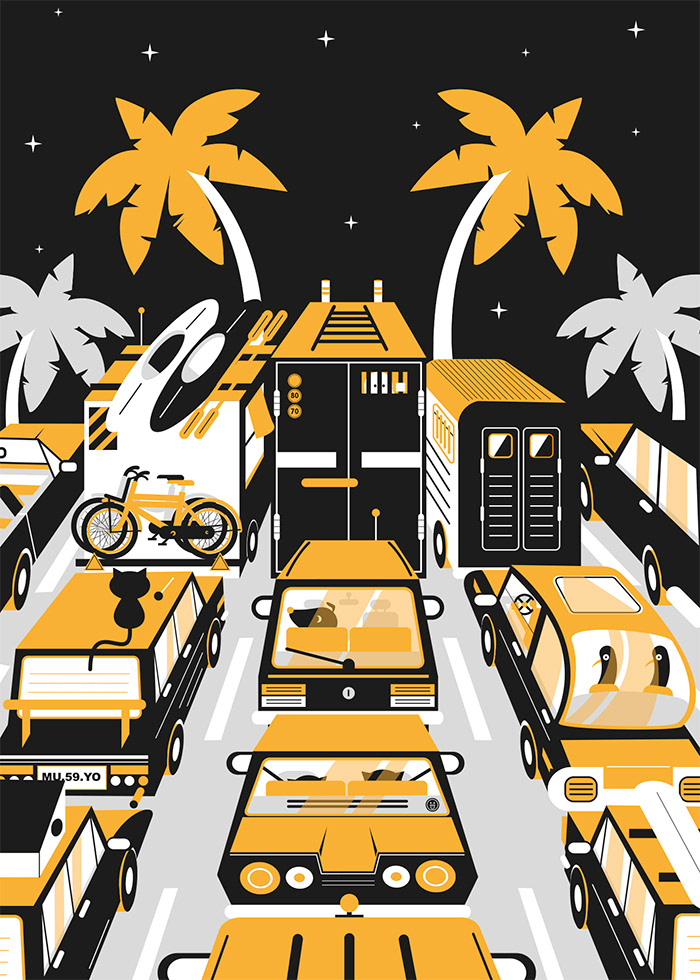 TO LEAVE TO THE OTHER END OF THE WORLD
Cette série est disponible à l'impression sur papier d'art texturé 315grs et au format 50x70 cm.
Elle est limitée à 20 exemplaires
This artprint serie is available on textured art paper 315grs and size 50x70 cm.
Limited edition 20ex