NFT SERIE #1 - DUNKERQUE TOURISME - KITE SURF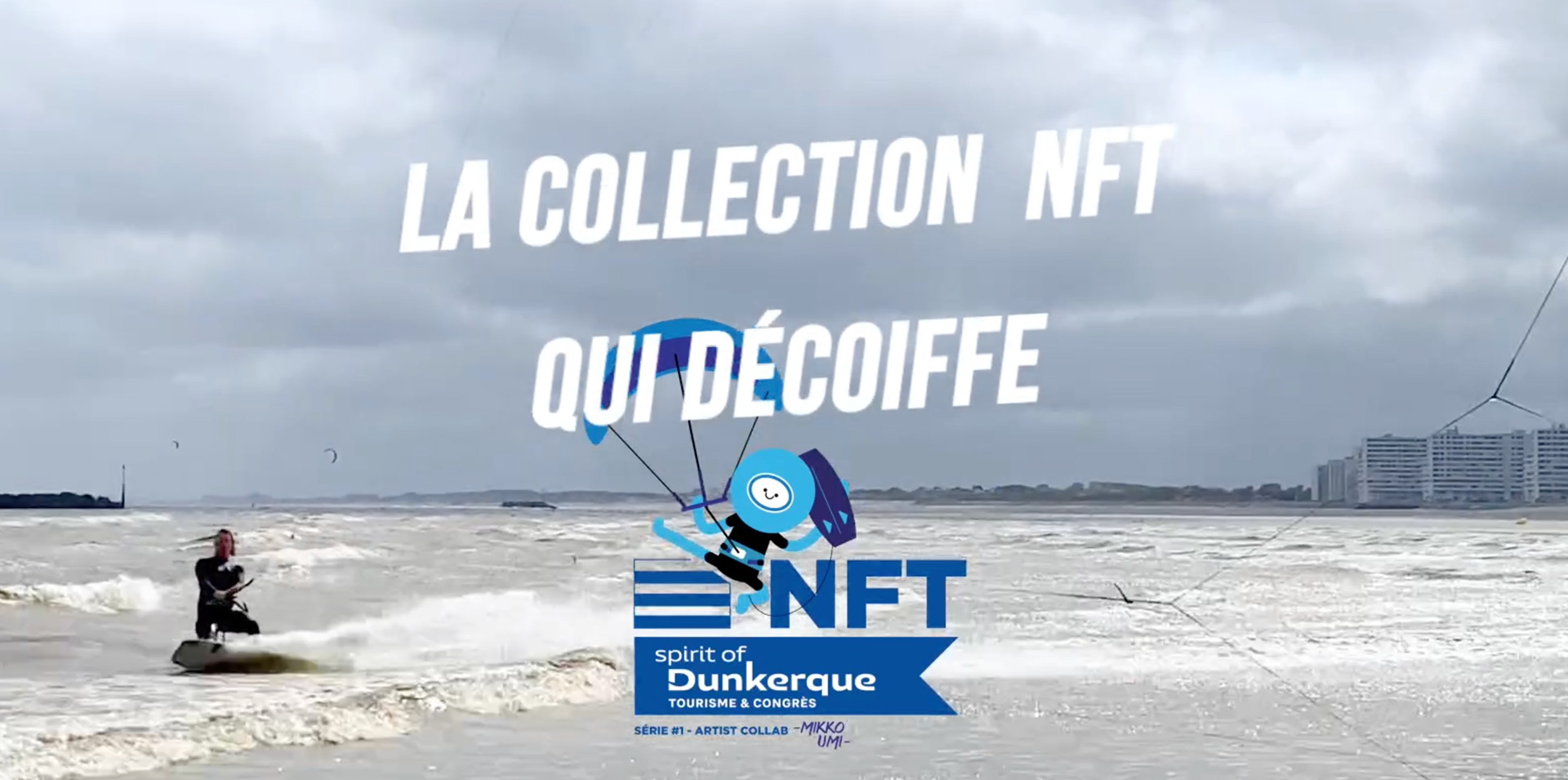 Collaboration avec

Spirit of Dunkerque

pour la première série de NFT dédiée à notre station balnéaire. Thème 1 : le kite surf.
Si tu es passionné de kite surf, de nouvelles technologies, de gros vent et d'eau salée rejoins vite la communauté!
Texte de Visit Dunkerque :
Parce que comme toi, nous aimons la mer, parce que le vent est ici chez lui et parce que le littoral dunkerquois est doté d'une bonne dose de folie, notre destination se lance le pari d'être un lieu d'exception pour les kite surfeurs.ses !
𝗔𝗟𝗢𝗥𝗦 Si tu as envie de faire partie de cette aventure, que tu es audacieux et un peu chanceux (ou pas !), rejoins notre communauté de mordus de sports extrêmes et deviens le détenteur d'un NFT !
20 trophées numériques 𝗨𝗡𝗜𝗤𝗨𝗘𝗦, réservés aux passionnés, qui t'offriront des utilités exclusives sur le territoire de Dunkerque et un accès VIP dans le futur métavers dédié au Kite surf. C'est pas stylé ça ?
* Du fun et des sensations fortes
* Une vague de chaleur humaine
* Des récompenses décoiffantes dont la possibilité de gagner 
un 𝗣𝗮𝘀𝘀 𝗩𝗜𝗣 𝗽𝗼𝘂𝗿 𝗹𝗲 𝗖𝗵𝗮𝗺𝗽𝗶𝗼𝗻𝗻𝗮𝘁 𝗱𝘂 𝗠𝗼𝗻𝗱𝗲 𝗱𝗲 𝗞𝗶𝘁𝗲.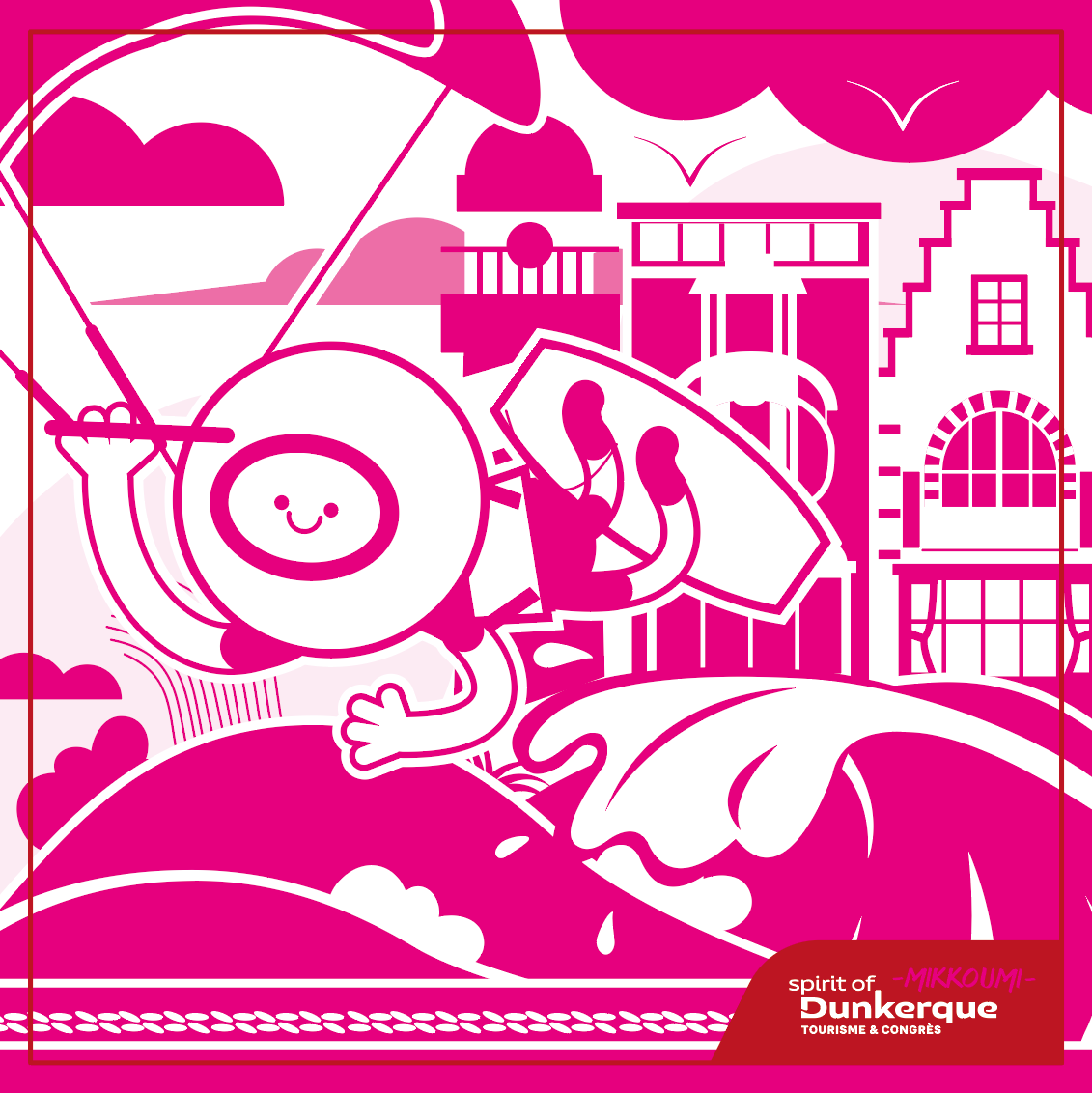 Collaboration with Spirit of Dunkerque for the first series of NFT dedicated to our seaside resort. Theme 1: kite surfing.If you are passionate about kite surfing, new technologies, strong winds and salt water, quickly join the community! 
Text from Visit Dunkirk: 

Because like you, we love the sea, because the wind is at home here and because the Dunkirk coast has a good dose of madness, our destination is betting on being an exceptional place for kite surfers! 
SO!

If you want to be part of this adventure, whether you are daring and a little lucky (or not!), join our community of extreme sports enthusiasts and become the holder of an NFT!20 digital trophies 
𝗨𝗡𝗜𝗤𝗨𝗘𝗦 
reserved for enthusiasts, which will offer you exclusive utilities on the territory of Dunkirk and VIP access to the future metaverse dedicated to Kite surfing. Isn't that stylish?𝗔̀ 𝗹𝗮 𝗰𝗹𝗲́* Fun and thrills* A wave of human heat* Exclusive quests* Amazing rewards including the chance to wina VIP PASS OF THE WORLD CUP OF KITE SURF