J'ai eu le plaisir de peindre une fresque de 45M x 3M20 pour
la Ville de Coudekerque-Branche
sur un des murs du supermarché Cora.
Rue Jean Bart exactement.
C'est le plus grand mur que je me suis vu offrir

Je tiens à remercier la Ville de Coudekerque-Branche de m'avoir fait confiance pour ce projet. Je veux aussi remercier les riverains et les passants pour leurs encouragements, les enfants pour leur gentillesse, les jeunes et moins jeunes pour leur enthousiasme. Passer 11h par jour pendant 9 jours collé à un mur de 45 mètres de long c'est un peu une performance et çà nous plonge au milieu d'un quartier que l'on connait peu. Au fil des jours on croise et recroise les mêmes personnes qui deviennent presque familières. Je tiens vraiment à remercier toutes ces personnes qui m'ont accompagnées tout au long de ce projet et à ces personnes qui ont une vue directe sur la fresque depuis leur canapé.

Je voudrais remercier les photographes
Bernard Cartiaux
et
Julien Valcke
qui sont passés prendre quelques images.
I had the pleasure of painting a 45M x 3M20 fresco for the Town of Coudekerque-Branche on one of the walls of the Cora supermarket. Jean Bart street exactly.This is the biggest wall I have been offered.The theme of the fresco is the town of Coudekerque-Branche and nature.I would like to thank the Town of Coudekerque-Branche for trusting me for this project. I also want to thank the residents and passers by for their encouragement, the children for their kindness, the young and not so young for their enthusiasm. Spend 11 hours a day for 9 days glued to a wall of 45 meters long is a bit of a performance and it plunges us in the middle of a neighborhood that we know little. As the days go by we cross and re-cross the same people who become almost familiar. I really want to thank all those people who have accompanied me throughout this project and to those people who have a direct view of the mural from their couch.I would like to thank the photographers Bernard Cartiaux and Julien Valcke who took some pictures.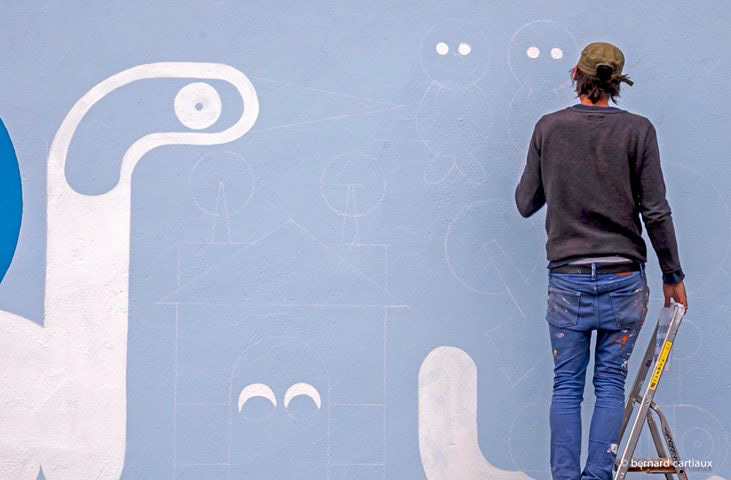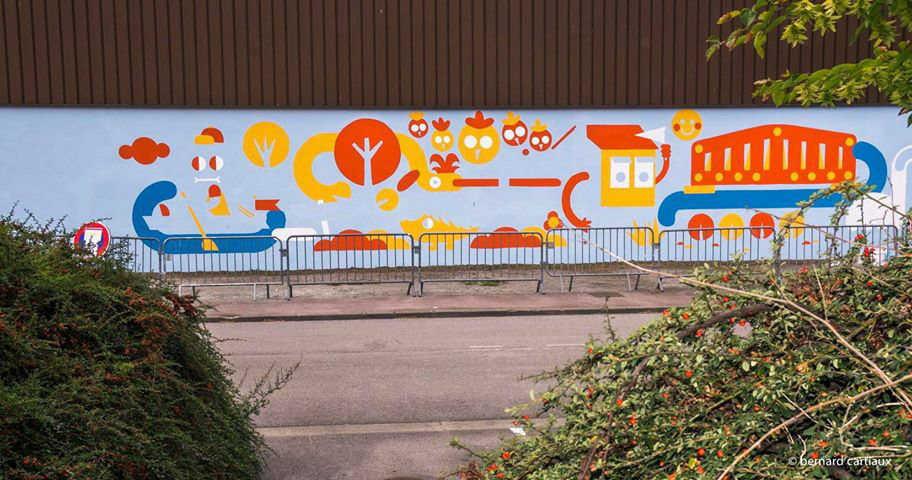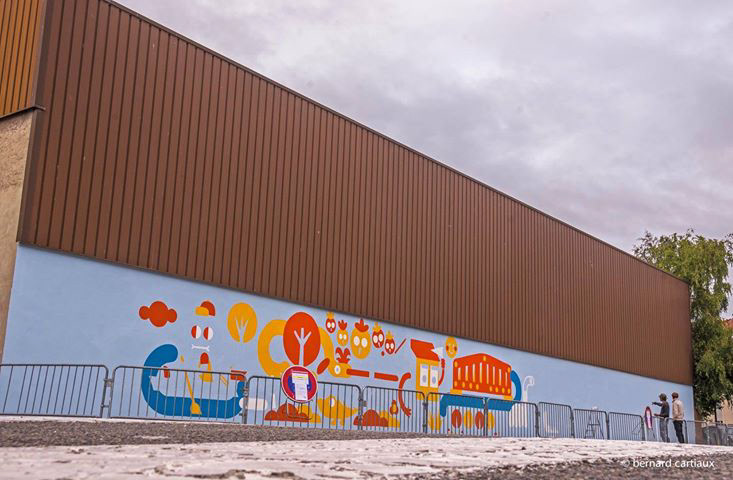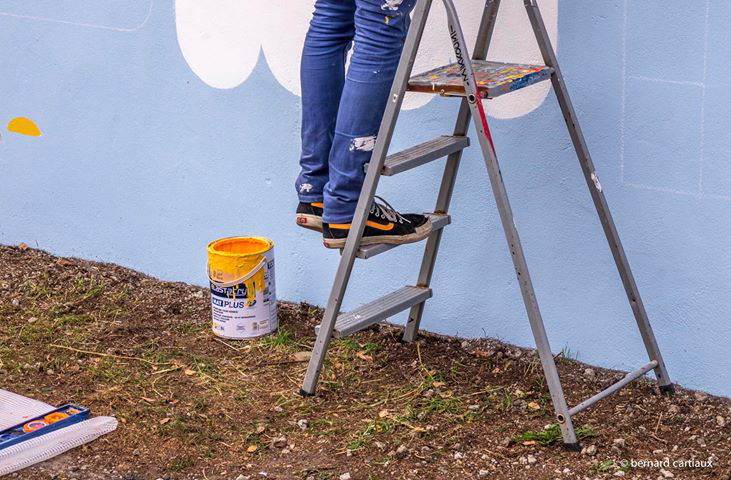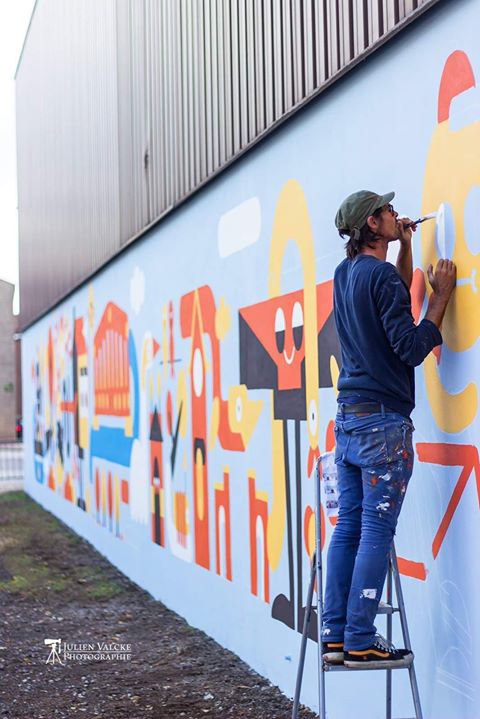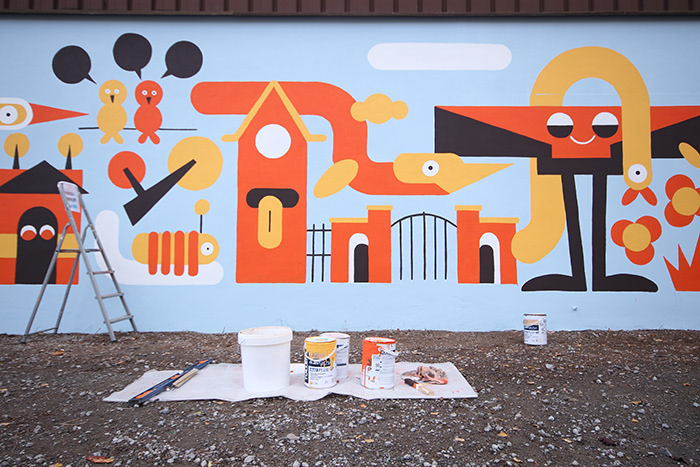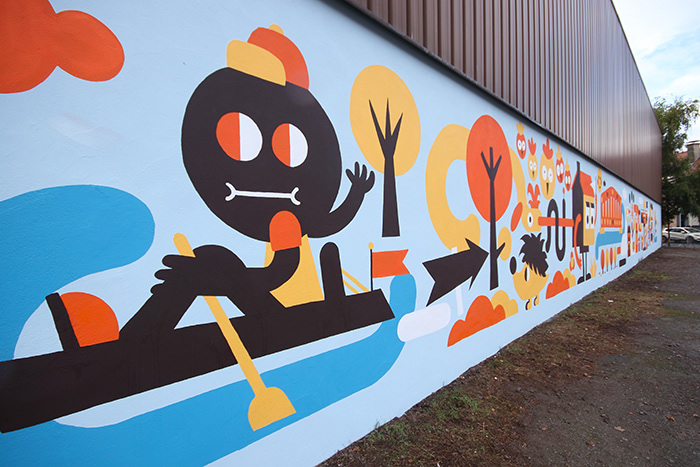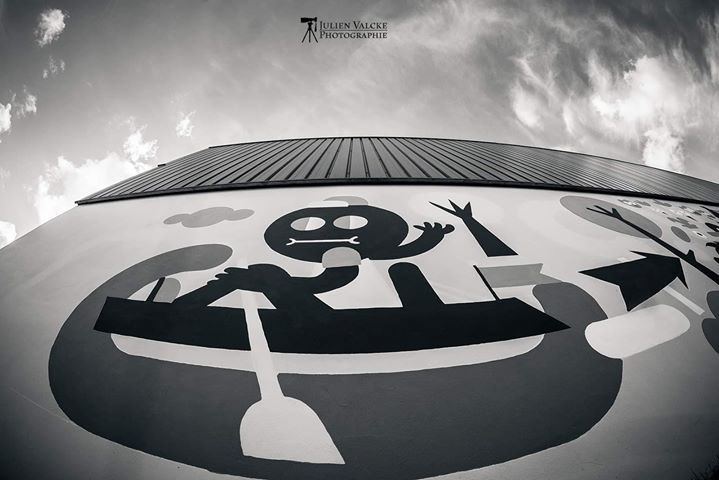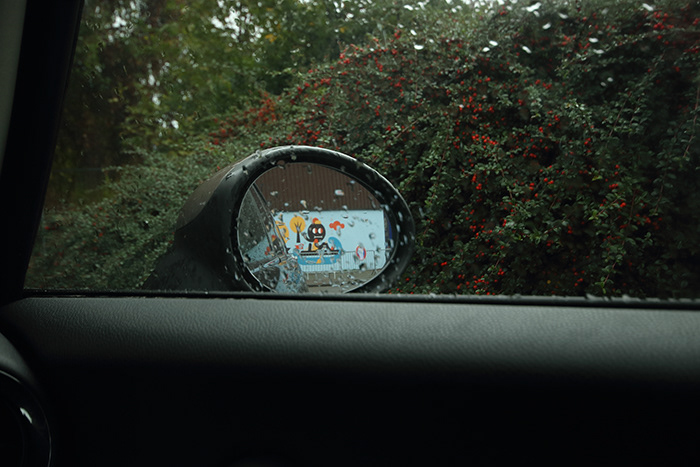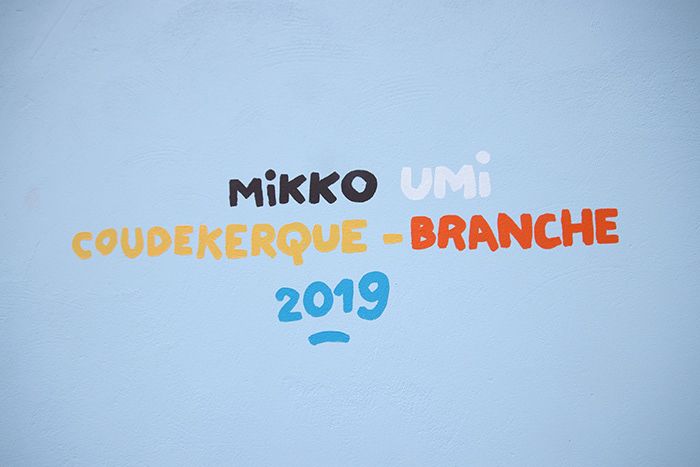 Malheureusement j'ai terminé sous la pluie et le ciel gris, pour les photos ce n'est pas l'idéal mais d'autres prises de vue viendront s'ajouter à celles déjà présentes. Je vous invite à vous déplacer pour la découvrir, c'est toujours plus impressionnant en vrai. Petite information pour ceux qui voudraient prendre des photos, la fresque est au soleil le matin et un petit peu le soir.

Vous pouvez m'envoyer vos photos afin d'enrichir ma collection.